Our school is part of the Pontefract Academies Trust (PAT).
The PAT was created under the provisions of the Academies Act 2010, as amended by the Education Act 2011. Its structure of governance is constituted under the Articles of Association. The Trust is an exempt charity by virtue of the Charities Act 2011.
The Funding Agreement between the Department for Education (DfE) and the Trust sets out the terms and conditions on which grant is made. The Trust Board is responsible for ensuring that the conditions of grant are met. As part of this process the Trust is required to have in place appropriate arrangements for sound governance, financial management, securing value for money and accounting, and for using public funds for the purposes for which they were intended by Parliament.
This Trust Board is accountable in law for all decisions about its schools. This does not mean the Trust Board is required to make all the decisions itself. Some decisions can be, and are delegated, including to SPRB, delegated officers, and other Trust Board established committees. The Governance Policy and Scheme of Delegation sets out the framework which the Trust Board has approved and is summarised below: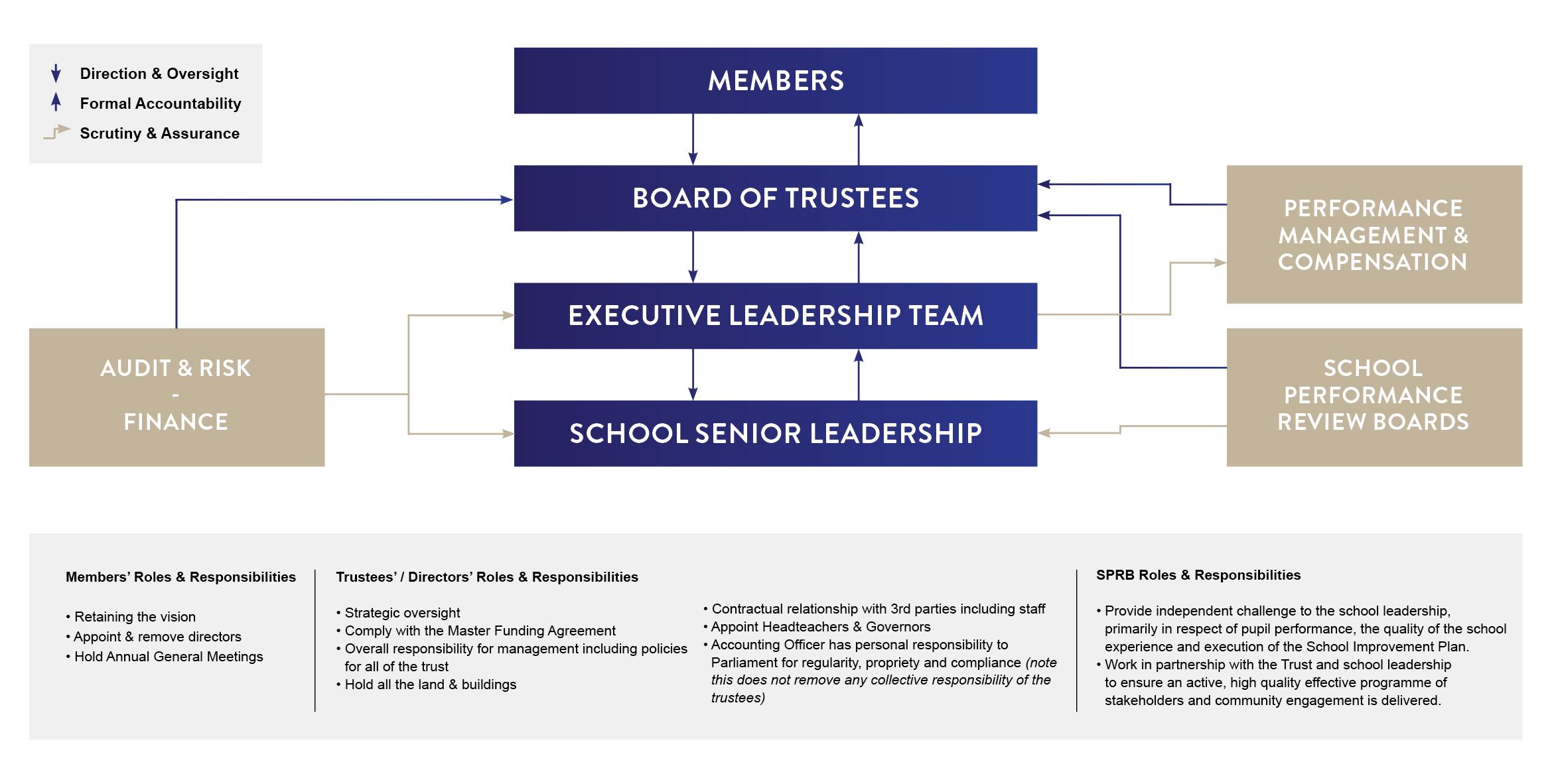 Orchard Head School Performance Review Board (SPRB)
The SPRB help to make school a safe, fun and productive place. Our SPRB is made up of parents, staff and other members of the community who all have an interest in our school and work hard to ensure that our students can make the most of their ability.
If you'd like to contact our Chair, please do so in writing via the school office or alternatively by email SGCChair@orchardhead.patrust.org.uk.
The SPRB is currently made up of:
| Name | Category/Role | Appointed By | From | To |
| --- | --- | --- | --- | --- |
| T Craven | Chair | Trust Board | 24/01/2019 | 23/01/2022 |
| C Moore | SPRB Member | Trust Board | 30/01/2014 | 31/08/2022 |
| J Mitchell | Head of School | Trust Board | 01/01/2019 | N/A |
| F Richardson | SPRB Member | Trust Board | 30/01/2014 | 31/08/2022 |
I've lived in Pontefract all my life, and I am married with two adult sons. I've worked for Wakefield District Housing for over 30 years in a variety of roles – currently working with children and young people, helping them to maximise their potential – and I'm a member of the Chartered Institute of Housing. I was previously a Governor at a school in Airedale, however I moved to Orchard Head in order to work with the community I know best. I play football every week, enjoy running (having completed the London Marathon and the Great North Run seven times), and I'm a keen supporter of Featherstone Rovers.
J Mitchell (Head of School)
Before joining Orchard Head J I & N School, I was a Headteacher in Leeds. During my career, I have taught in a number of schools in different authorities and in a range of different year groups. From my experience of working in education for 17 years, I know that a successful and happy school depends on all of us working together and I am extremely excited about the challenge that lies ahead of us all.
F Richardson (SPRB Member)
I moved to Pontefract almost 20 years ago, after working overseas as a Children's entertainer.  I have 2 wonderful children, a daughter aged 13 and a son aged 10.
I currently work as a Stock and Planning Manager at a steel stockholders in Stourton, Leeds.
I am a keen runner and am determined, even after 6 rejection emails, that one day, I will run the London Marathon; however I'm at my happiest spending time with family and friends, particularly when the sun is shining.
SPRB Current Register of Business Interests
Role
Name of business or organisation/educational organisation
Nature of business or organisation
Nature of interest
Date of appointment of acquisition
Date of cessation of interest
T Craven
Chair of SPRB
None declared
C Moore
SPRB Member
None declared
Joe Mitchell
Head of School
None declared
F Richardson
SPRB Member
None declared
SPRB Membership & Attendance Summary 2017/18
From
To
Appointed By
Meetings attended
Out of a possible
C Moore
30/01/14
31/08/22
Trust Board
4
5
F Richardson
30/01/14
31/08/22
Trust Board
4
5
Left within the last 12 months:
K Byram
28/09/16
31/08/18
Parents
4
5
C Percival
01/07/15
31/08/18
Parents
5
5
J Vickers
01/09/16
31/08/18
Ex-officio
5
5
J Parkin
01/09/16
31/08/18
Ex-officio
5
5
Sir W O Brien
01/09/12
31/07/18
Trust Board
0
4